This was a wedding celebration I was looking forward to for several months. I would say it had to do with the location, the popular San Diego eatery, Carnitas Snack Shack, but it really was the couple ... Ben and Brett.
I met Brett in early 2015 when I DJ'd the Lululemon La Jolla store she managed. That moment led to more gigs for Lululemon all over San Diego, then Vancouver and Palm Desert when she opened the Lulu outlet store in Cabazon. So DJing just for her, her new hubs, family and friends was a great alternative to all those other events.
Brett and Ben's celebration on May 27, 2016 was truly "local San Diego." From the venue (the aforementioned Carnitas Snack Shack), local beers and even delicious sugary sweet Craft Donuts.
I adore this couple. Brett has been an amazing supporter of my "second career" and this party was the best!

Here's the setlist:
Cocktail Hour/Dinner
Daughter - Get Lucky (Daft Punk Cover) (Holtoug Deep House House Edit)
COMA - Lora (Robag's Fandara Qualv NB)
Guy J - Nirvana
Walk The Moon - Shut Up And Dance (Promo Only Intro Edit)
Colbie Caillat - I Do
Chachi & Paige - Land Down Under
Tori Kelly - Should've Been Us (Lost Kings Remix)
Ed Sheeran - Photograph (Westphal & Whyman Remix)
Kygo ft Maty Noyes - Stay
DJ Jazzy Jeff & The Fresh Prince - The Fresh Prince Of Bel Air (Le Boeuf Remix)
Coldplay - Adventure Of A Lifetime
Avicii ft Zac Brown Band - Broken Arrows
Chainsmokers ft ROZES - Roses (Adam Foster Remix)
Corona ft AObeats - Rhythm Of the Night (Hotel Garuda Remix)
Ellie Goulding - Lights
Drake ft Majid Jordan - Hold On We're Going Home (Panic City Remix)
Mariah Carey - Emotions (Select Mix Remix)
Hall & Oates - Private Eyes (Select Mix Remix)
Wham! - Everything She Wants
Seinabo Sey - Younger (Kygo Remix)
Gwen Stefani - Make Me Like You (Select Mix Remix)
Warren G ft Nate Dogg - Regulate (Destructo & Wax Motif Remix)
Pharrell ft Jay-Z - Frontin (Disclosure Mix)
Sam Feldt & Kimberly Anne - Show Me Love (EDX Remix)
Janet Jackson - No Sleeep (Strobe Insomnia Bootleg)
Wish I Was ft Cameron Walker - Cutting Ties
Disclosure ft Lion Babe - Hourglass
Ellie Goulding - On My Mind
Zendaya f./Chris Brown - Something New
TLC - Creep (Remix)
Disclosure ft Sam Smith - Latch (G Duppy Reggae Remix)
Who Is Fancy f./Ariana Grande & Meghan Trainor - Boys Like You
Timeflies f./Natalie La Rose - Worse Things Than Love

Open Dancing
Mark Morrison - Return Of The Mack (Select Mix Remix)
Brandy - Sittin Up In My Room (Select Mix Remix)
Queen - Under Pressure
Evelyn Champagne King - Love Come Down (Hot Classics Remix)
Lisa Lisa and Cult Jam - Head To Toe (Hot Classics Remix)
Discotron - Disco Ballin'
The Spinners - I'll Be Around (70s Classics)
Luther Vandross - Never Too Much
Jackson 5 - ABC / I Want You Back
Queen - Crazy Little Thing Called Love
Katy Perry - Birthday
Beyonce - Crazy In Love
Fifth Harmony - Work From Home (Select Mix Remix)
Usher - Yeah (Wedding Crasherz Break)
Montel Jordan - This Is How We Do It
Mariah Carey - Dreamlover
Taylor Swift vs Lauryn Hill - Blank Space (DJ Skillz Throwback Blend)
Lauryn Hill - Doo Wop (That Thing)
Ariana Grande f./Iggy Azalea - Problem
Justin Timberlake - Can't Stop The Feeling!
Michael Jackson - Billie Jean
Boyz II Men - Motownphilly
Vanilla Ice - Ice Ice Baby (Select Mix Remix)
Beyonce - Formation (Promo Only Clean Edit)
Beyonce - Naughty Girl
Jay Z ft. Kanye West - N***** In Paris
Fetty Wap - Trap Queen (Promo Only Clean Edit)
Rihanna ft Drake - Work (Lost Kings Remix)
Fat Joe & Remy Ma f./French Montana - All The Way Up
The Game - How We Do
Too Short - Blow The Whistle
Chainsmokers, Ashanti - Only U vs Roses (J. Espinosa Jumpoff Edit)
Drake f./Wizkid & Kyla - One Dance (Promo Only Intro Edit)
Digital Underground - The Humpty Dance
Meghan Trainor f./John Legend - Like I'm Gonna Lose You
Al Green - Let's Stay Together
Stevie Wonder - Signed, Sealed, Delivered I'm Yours
DNCE - Cake By The Ocean (Promo Only Clean Edit)
Justin Bieber - Love Yourself (RENAIR Uptempo ReDrum Edit)
Carly Rae Jepsen - Call Me Maybe
Taylor Swift - New Romantics (Promo Only Quick Edit)
Taylor Swift - Shake It Off
Walk The Moon - Shut Up And Dance
Icona Pop - I Love It (Select Mix Remix)
Clean Bandit, Jess Glynne - Rather Be (Select Mix Remix)
Marky Mark & The Funky Bunch - Good Vibrations (Select Mix Remix)
C&C Music Factory - Gonna Make You Sweat
Rob Base, DJ E-Z Rock - Joy & Pain (Select Mix Remix)
Usher Mixalot - OMG Baby Got Back
Justin Bieber - What Do You Mean? (Promo Only Intro Edit)
Warren G - Regulate
A Tribe Called Quest - Bonita Applebum
DJ Jazzy Jeff & the Fresh Prince - Summertime
Paperboy - Ditty
Naughty By Nature - Jamboree
Omarion ft Chris Brown & Jhene Aiko - Post To Be (Dennis Blaze Remix)
Blackstreet - No Diggity (Mayeda Twerk Remix)
Mike Posner - I Took A Pill In Ibiza (SeeB Remix)
Major Lazer & DJ Snake feat. MO - Lean On (Yaldah Remix) (Audio1 Edit)
Selena Gomez ft ASAP Rocky - Good For You (Caked Up Remix)
Nicki Minaj ft Drake - Truffle Butter (Jester Remix)
Otis Redding - Sittin On The Dock Of The Bay (ReDrum)
Bob Marley - Three Little Birds

Last Dance
Maroon 5 - Sunday Morning
Vendor Team
DJ/Master of Ceremonies: Justin Kanoya, DJ Kanoya Productions
Venue: Carnitas Snack Shack
Photographer: Venture and Vine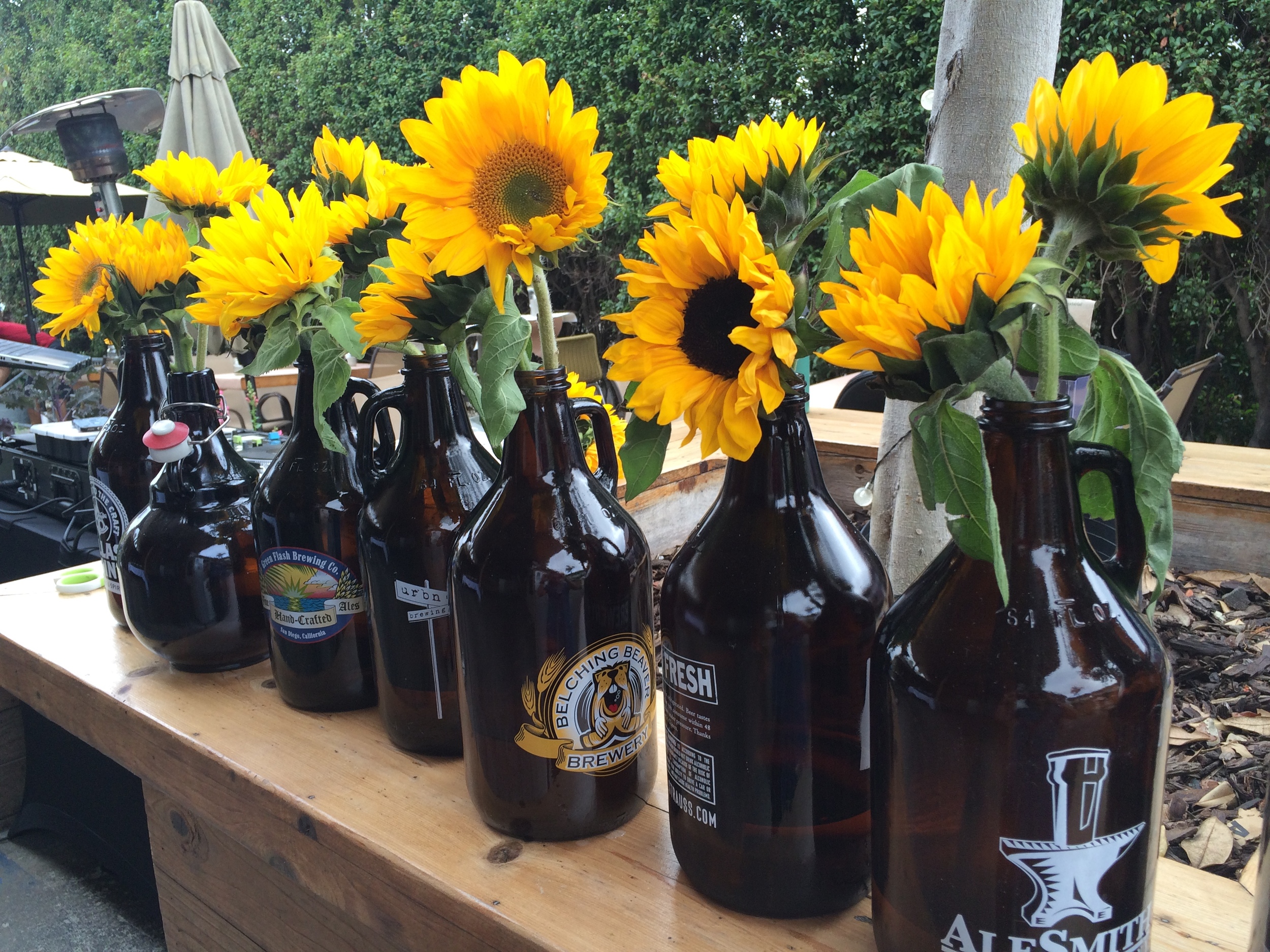 Other weddings hosted by DJ Kanoya Productions