I kicked off these wedding festivities by grabbing Melissa and Gus and saying, "this was a day I have been waiting on for nearly 10 years." Wait ... me?
You see, Melissa and I used to work together. In fact she was my intern at the Port of San Diego. We shared many hours sitting together, working on projects and laughing. Occasionally, on Monday mornings, I would share my adventures of a wedding I DJ'd over the past weekend. It was then, she said, "when I get married - probably in like 20 years - you're DJing my wedding."
Well, it only took eight years to find her life partner and it was as much fun as I imagined.
Gus and Melissa's wedding at the Hotel Del Coronado (October 10, 2015), in the historic Crown Room was special with hundreds of friends and family joining in on the party.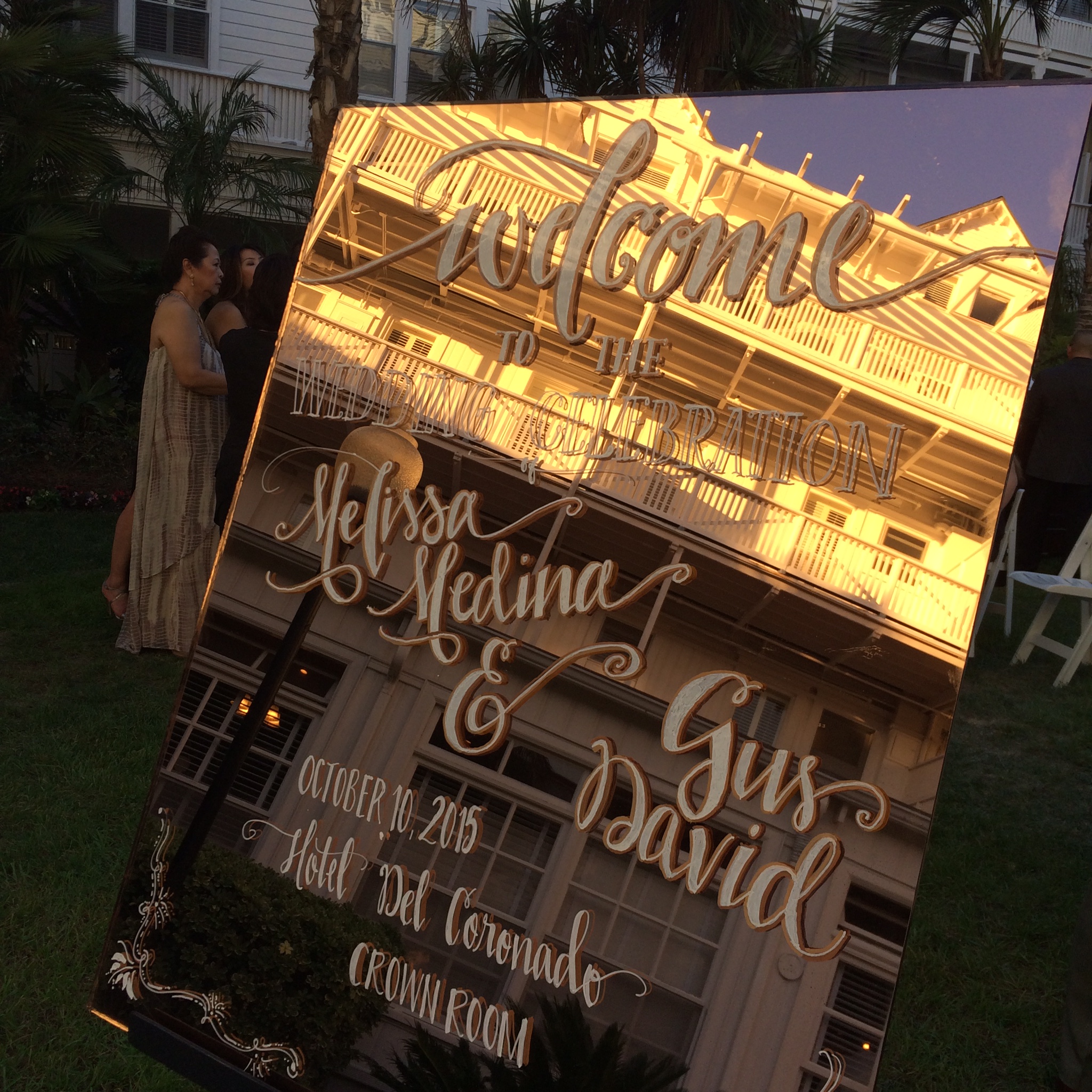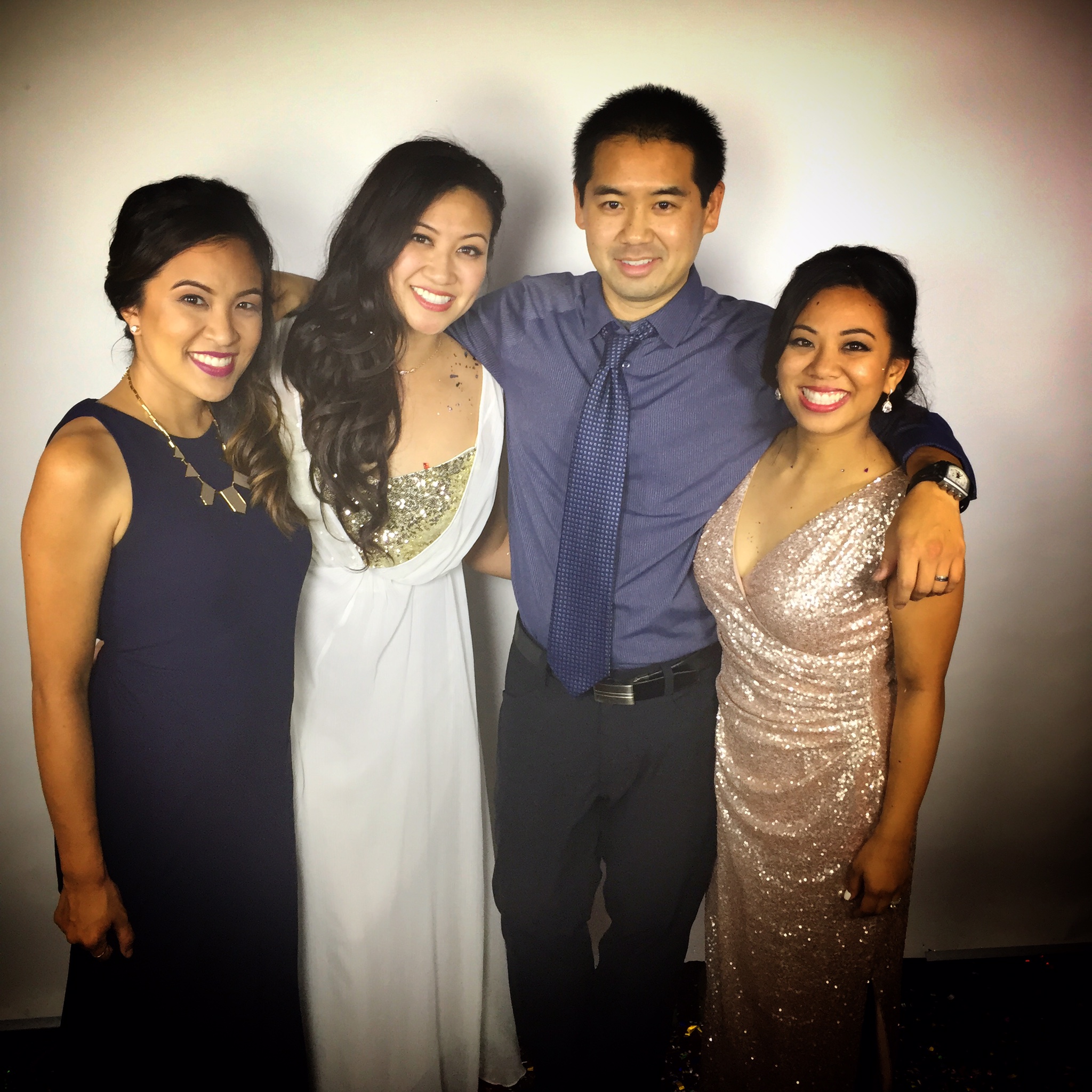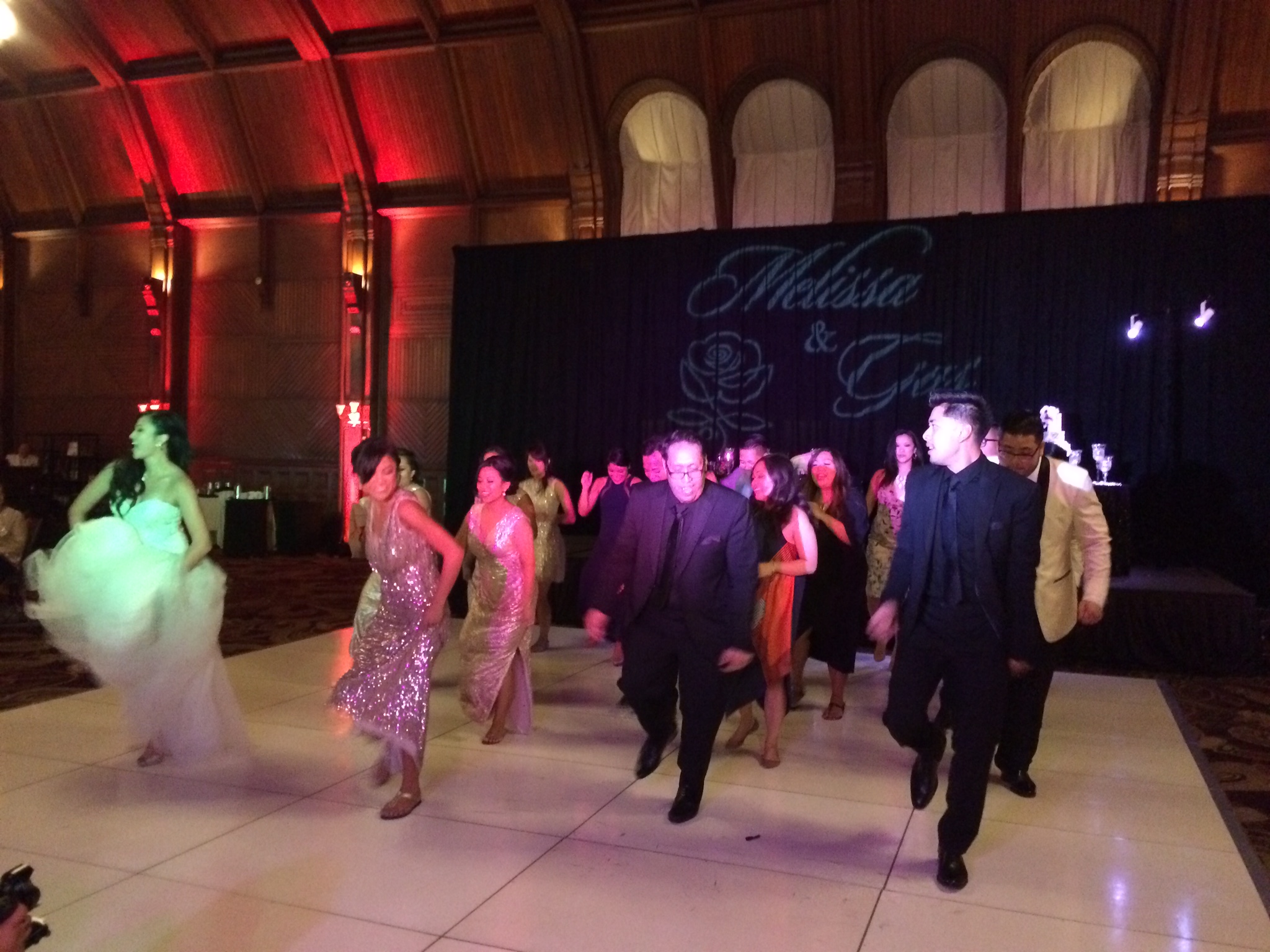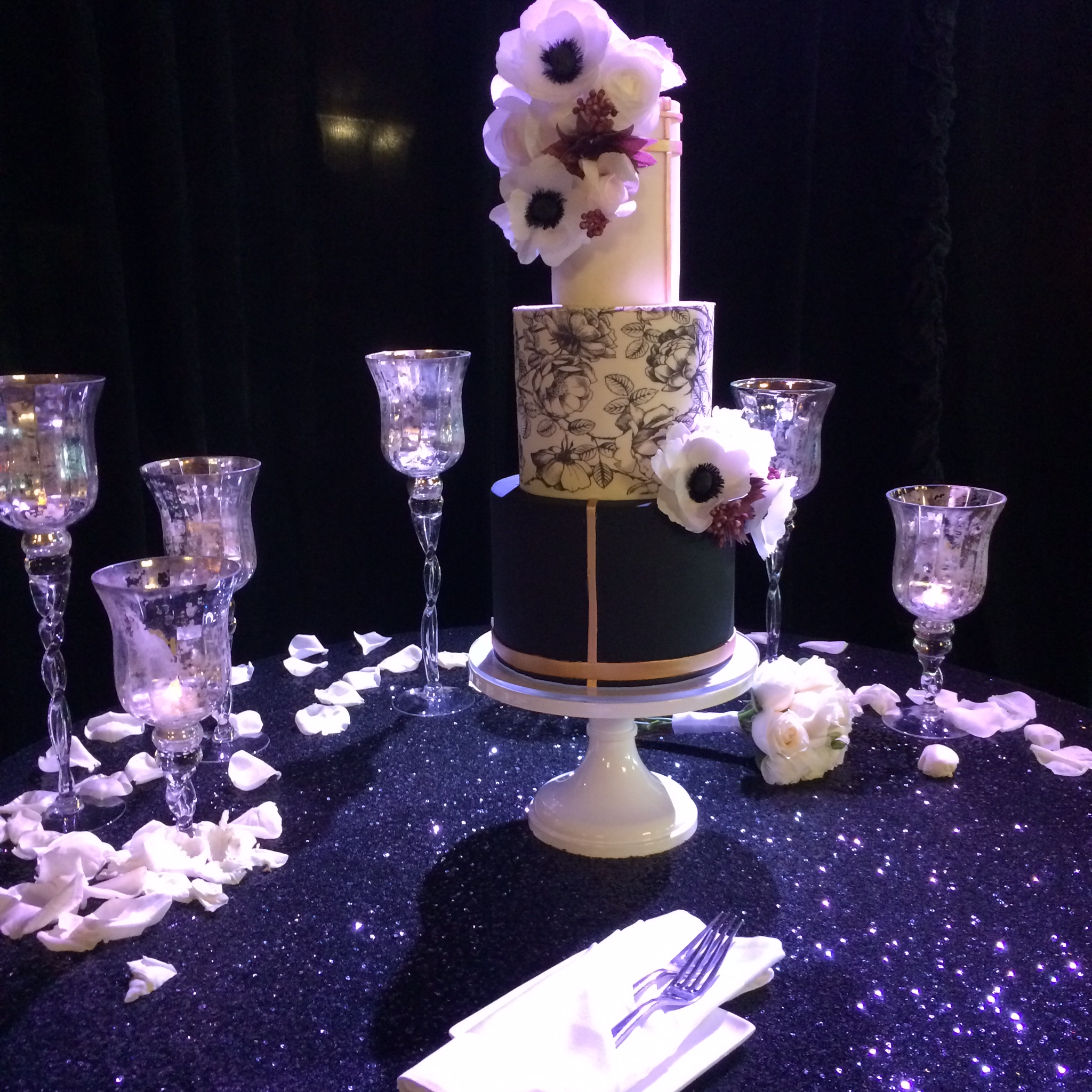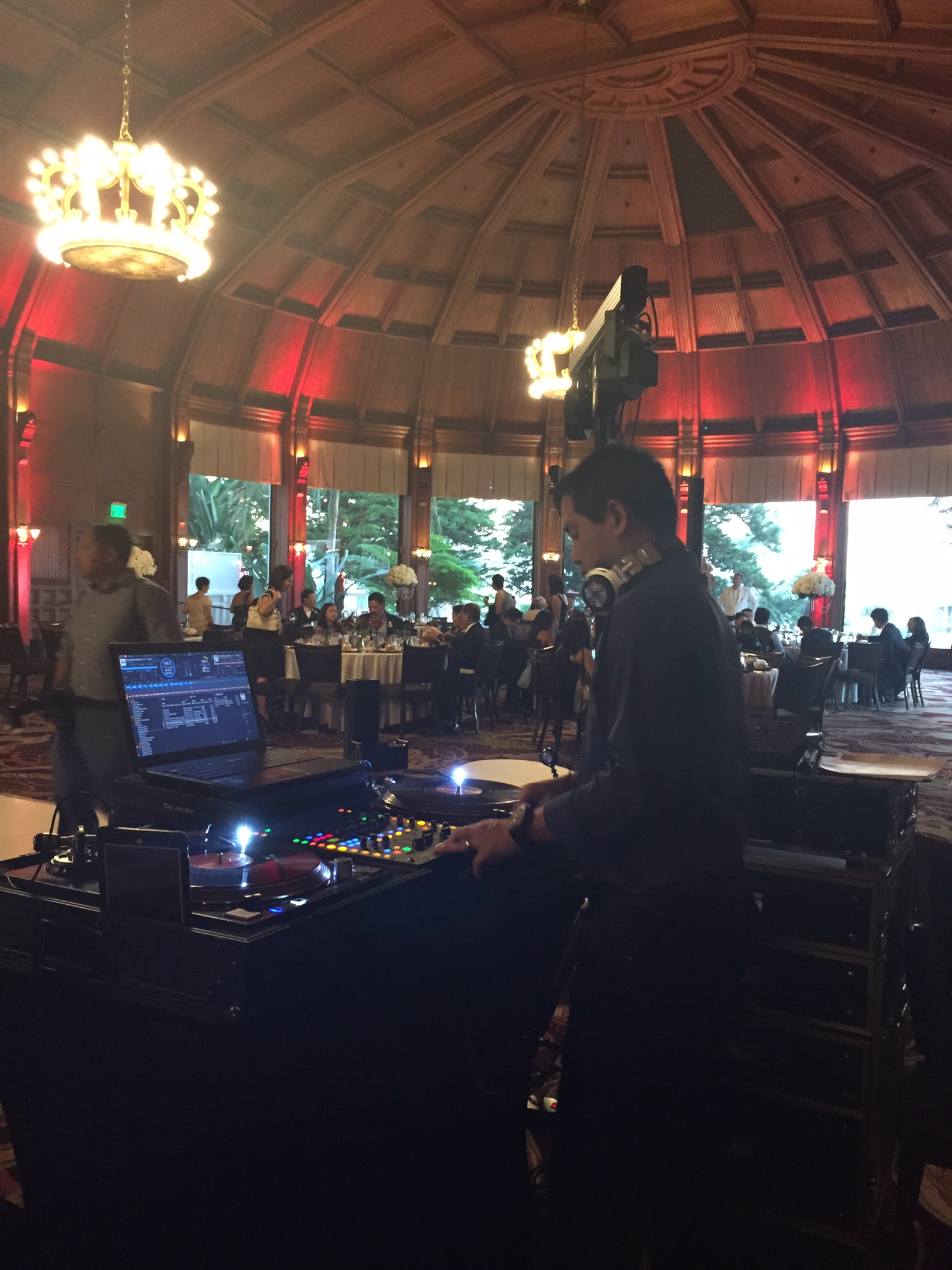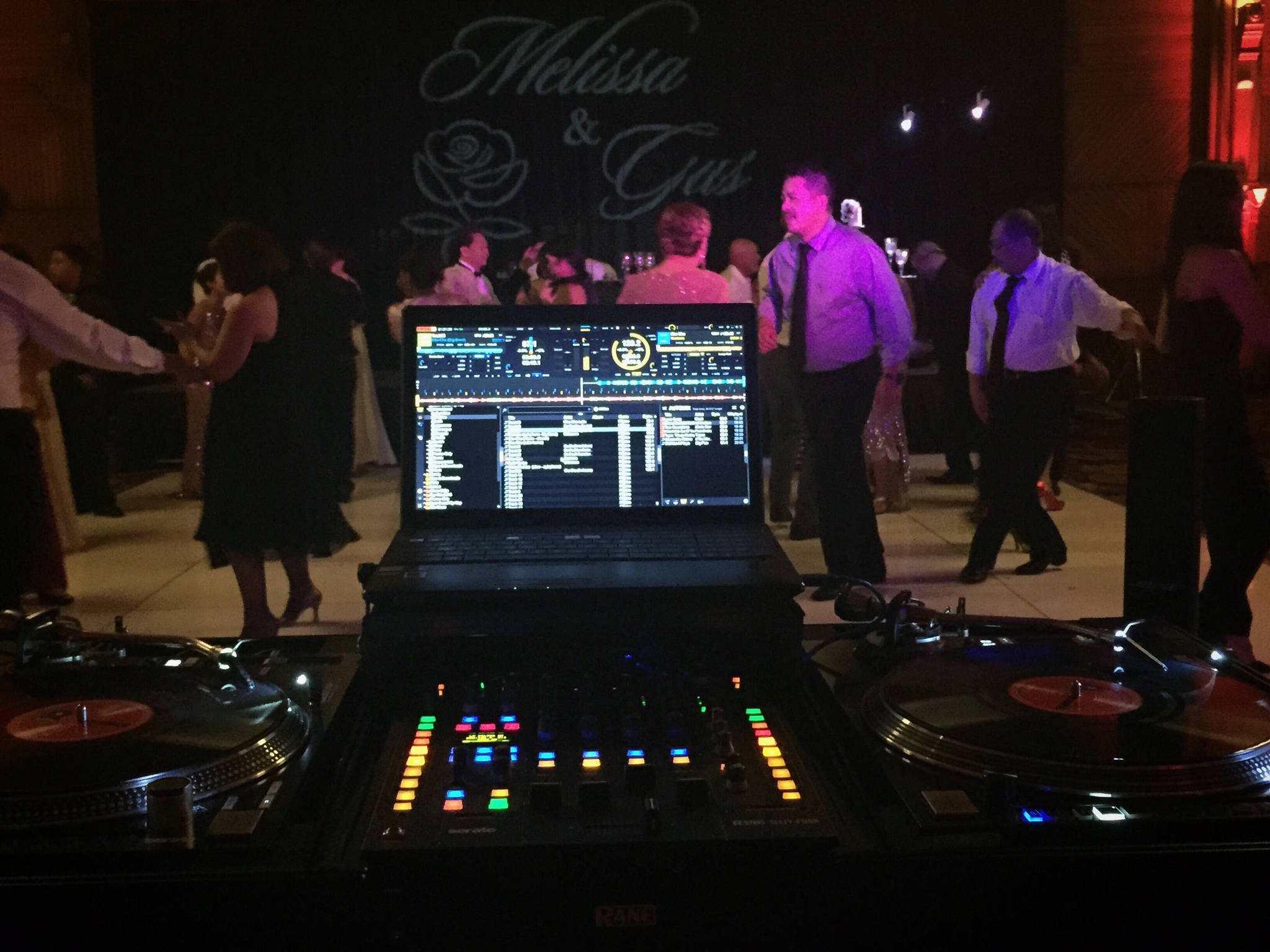 Here's the setlist for the night:
Bridal Party Entrance
Queen - Don't Stop Me Now
First Dance
Carlos Gardel - Por una Cabeza (True Lies Tango)
Dinner Music
Maoli - Love Song
Israel Kamakawiwo'ole - What a Wonderful World
Atlantic Starr - Two Occasions
Frank Sinatra - I Get A Kick Out Of You
Tupac - Tupac Tribute Medley
Sam Feldt f./Kimberly Anne - Show Me Love
Vanilla Ace - Follow Me We Can Go (Clean) (Extended)
Michael Jackson - Billie Jean (Kandy Space Remix) (Short Edit)
Alesso - Heroes (Basic Tape Remix) (Clean) (Extended)
Jay Z - Empire State Of Mind
Chris Brown - Yo (Excuse Me Miss) (Main Version)
Eve - Let Me Blow Ya Mind
Rihanna - I Hate That I Love You
Atlantic Starr - Two Occasions
R. City f./Adam Levine - Locked Away
Bastille - Pompeii
DJ Cassidy - Calling All Hearts (Radio Edit)
Ariana Grande f./Mac Miller - The Way
Ella Henderson - Ghost
Cake Cutting
Def Leppard - Pour Some Sugar On Me (2012 Re-Recorded Version)
Father/Daughter Dance
Mother/Son Dance
Jennifer Lopez - Let's Get Loud
Open Dancing First Set
K.C. & the Sunshine Band - That's the Way
Mark Ronson, Bruno Mars - Uptown Funk (Select Mix Remix)
Pitbull, Chris Brown - Fun (Select Mix Remix)
Earth, Wind & Fire - September
Michael Jackson - P.Y.T.
Al Jarreau - We're In This Love Together
Selfies
The Chainsmokers - #Selfie (Clean Radio Edit)
Martin Garrix - Animals (Radio Edit)
Clean Bandit ft Jess Glynne - Rather Be (Discotech Remix) (Extended)
Open Dancing Second Set
Cupid - Cupid Shuffle
Major Lazer & DJ Snake f./MO - Lean On
Britney Spears & Iggy Azalea - Pretty Girls (Promo Only Intro Edit)
Party Break - Montel Party Break
Usher - Yeah
The Weeknd - Can't Feel My Face (Select Mix Remix)
Charlie Puth, Meghan Trainor - Marvin Gaye (Select Mix Remix)
The Spinners - I'll Be Around (70s Classics) (Clean) (Extended)
The Whispers - Rock Steady (Short Edit)
Michael Jackson, Justin Timberlake - Love Never Felt So Good
Michael Jackson - Off The Wall (Hot Classics Remix)
Young MC - Bust A Move
Gloria Gaynor - I Will Survive
Emotions - Best Of My Love
Santana - Cha Cha
Cha Cha (Big Band) - Track08
Bega, Lou - Mambo No.5
Isley Brothers - Between The Sheets
Notorious B.I.G. - Big Poppa (Intro Clean)
2 Pac - Keep Ya Head Up (Select Mix Remix)
Marcia Griffiths - Electric Boogie
V.I.C. - Wobble
Dr. Dre ft Snoop Dogg - Nuthin But A G Thang (Intro Clean)
Don Omar & Lucenzo - Danza Kuduro (Ft. Lucenzo)
Sean Paul - Get Busy
Natalie La Rose, Jeremih - Somebody (Select Mix Remix)
Mariah Carey - Dreamlover
Notorious B.I.G. - Mo Money Mo Problems
Afrojack f./Mike Taylor - SummerThing! (Promo Only Clean Edit)
Ariana Grande, Zedd - Break Free (Select Mix Remix)
Walk The Moon - Shut Up And Dance (Promo Only Intro Edit)
Meghan Trainor - Dear Future Husband
Marvin Gaye - Let's Get It On
Colbie Callait - Turn Your Lights Down Low
Last Dance
Maroon 5 - Sunday Morning
Vendor Team:
DJ: Justin Kanoya, DJ Kanoya Productions
Uplighting: DJ Kanoya Productions
Slow Motion Video: DJ Kanoya Productions
Venue: Hotel Del Coronado
Florals & Design: TessFresh Flowers
Wedding Coordinator: Swann Soirees
Photographer: Atrero Photography
Videography: Norma Medina
Other weddings hosted by DJ Kanoya at Hotel Del Coronado