A few weeks ago I joined the Fitbit crew in San Diego to kick off Fitbit Local in my area. And now the tables have turned as I had the chance to travel to their hometown and take part in kicking off the program in San Francisco on December 13, 2015.

Joining forces with Fitbit ambassadors, Caroline Jordan and Jeremy Falk, I played music for the 400-plus attendees at the Innovation Hangar located within the grounds of the famous Palace of Fine Arts.
The Fitbit Local program is a series of monthly meet ups to encourage Fitbit users to gather, mingle, exercise and sweat. It's currently underway in San Diego and now San Francisco. The program will continue to expand in 2016, hitting Los Angeles in February followed by 10 additional cities.

Caroline led the group through a 40-minute, boot-camp style workout, while Jeremy followed with a 40 minute yoga session, ending with a group meditation. Fitbit, along with other sponsors such as Suja Juice, Kind Bar and Fiji Water, put on a great event and will continue hosting meet-ups with Caroline and Jeremy throughout the beginning of 2016.
For a complete list of these free workouts, check out the Fitbit Local website.
For this event, I put together three sets of music. Take a look at the setlist as well as more pictures from the event below:

Arrivals
Anuhea - Mr. Mellow
Michael Jackson - Human Nature
Allen Stone - Your Eyes
Maroon 5 - Sugar (G Duppy Reggae Remix)
Lady GaGa - Alejandro
Anuhea - Here I Go Again
Ed Sheeran, Passenger - No Diggity/Thrift Shop (Kygo Remix)
Justin Timberlake - Summer Love (Marc Stout Remix) (Short Edit)
De La Soul - Ring Ring Ring (Intro Clean)
Mariah Carey - Dreamlover
Kygo ft Ella Henderson - Here For You (DAO Remix) (Extended)
Disclosure ft Lorde - Magnets (Intro Clean)
S.W.V. - Right Here (Human Nature Duet) (Select Mix Remix)
A Tribe Called Quest - Electric Relaxation
Justin Timberlake ft Jay-Z vs Biggie & Next - Suit & Tie (Too Juicy Blend)
Big Tymers - This Is How We Do
Zhane - Hey Mr. DJ (Select Mix Remix)
The Jacksons - Blame It On the Boogie
No Doubt - Hella Good
The Chainsmokers f./ROZES - Roses
Avicii - The Days
Ella Henderson - Ghost (Oliver Nelson Remix) (Radio Edit)
Tommy Trash ft Anna Lunoe - Me & U (Extended)
Daryl Hall & John Oates - I Can't Go For That (No Can Do) (Mennska Remix) (Short Edit)
Afrojack f./Mike Taylor - SummerThing! (Promo Only Clean Edit)
Ariana Grande f./Zedd - Break Free

Bootcamp Workout with Caroline Jordan
Gorillaz - Feel Good Inc (Joe Maz & Adam Foster Remix) (Extended)
Ciara ft Missy Elliott - 1,2 Step (Genisis Remix) (Short Edit)
Walk The Moon - Shut Up & Dance (DJ Midnight & Mr. Soup Remix) (Short Edit)
Omi - Hula Hoop (Young Lion Remix) (Extended)
Ariana Grande - One Last Time (Gazzo Remix) (Short Edit)
Adele - Hello (Ryan Skyy Remix) (Short Edit)
Justin Bieber - Sorry (Kue Remix) (Extended)
Major Lazer & DJ Snake ft MO - Lean On (FUTURE LINES Bootleg) (Short Edit)
Disclosure - Holding On (Armand Van Helden Remix) (Extended)
Duke Dumont - Need U 100% (KREAM Remix) (Short Edit)
SMTA & Aston Martinez - Never Too Much (Extended)
Major Lazer ft Ellie Goulding & Tarrus Riley - Powerful (Strobe Remix) (Extended)
Kygo - Firestone (PBH & Jack Shizzle Remix) (Extended)
Ed Sheeran - Photograph (Westphal & Whyman Remix) (Short Edit)
Alesso - Heroes (Basic Tape Remix) (Extended)
A Tribe Called Quest ft J. Cole - Can I Kick It (J. Cole Remix) (Instrumental)
Marvin Gaye - What's Going On (Intro)

Yoga and Meditation Session with Jeremy Falk
Alex Morais - Love & Music (Original Mix)
Sunlounger - Balearic Breakfast (Chill Version)
Ed Sheeran - I See Fire (Kygo Remix)
Alpha / Blx - Try to Relax (Original Mix)
Taylor Swift - Wildest Dreams (Dj Mike D Remix) (Short Edit)
P.M. Dawn - I'd Die Without You (Intro Clean)
Sunlounger - Lumumba (Chill Mix)
Le Flex - La Ritournelle (Original Mix)
A Tribe Called Quest - Bonita Applebum (Pharrell Williams Remix)
Sunlounger - Another Day On The Terrace (Chill Mix)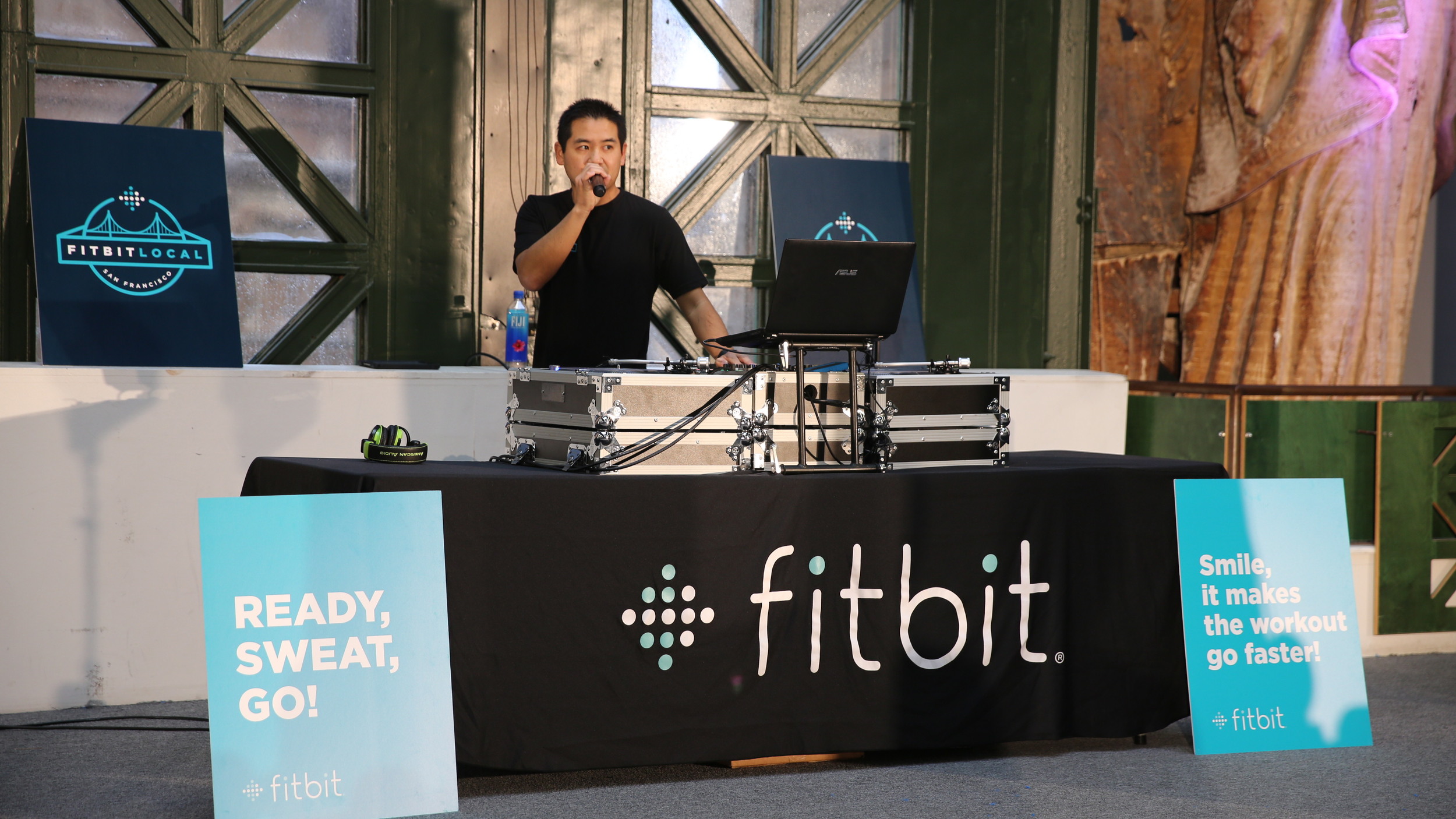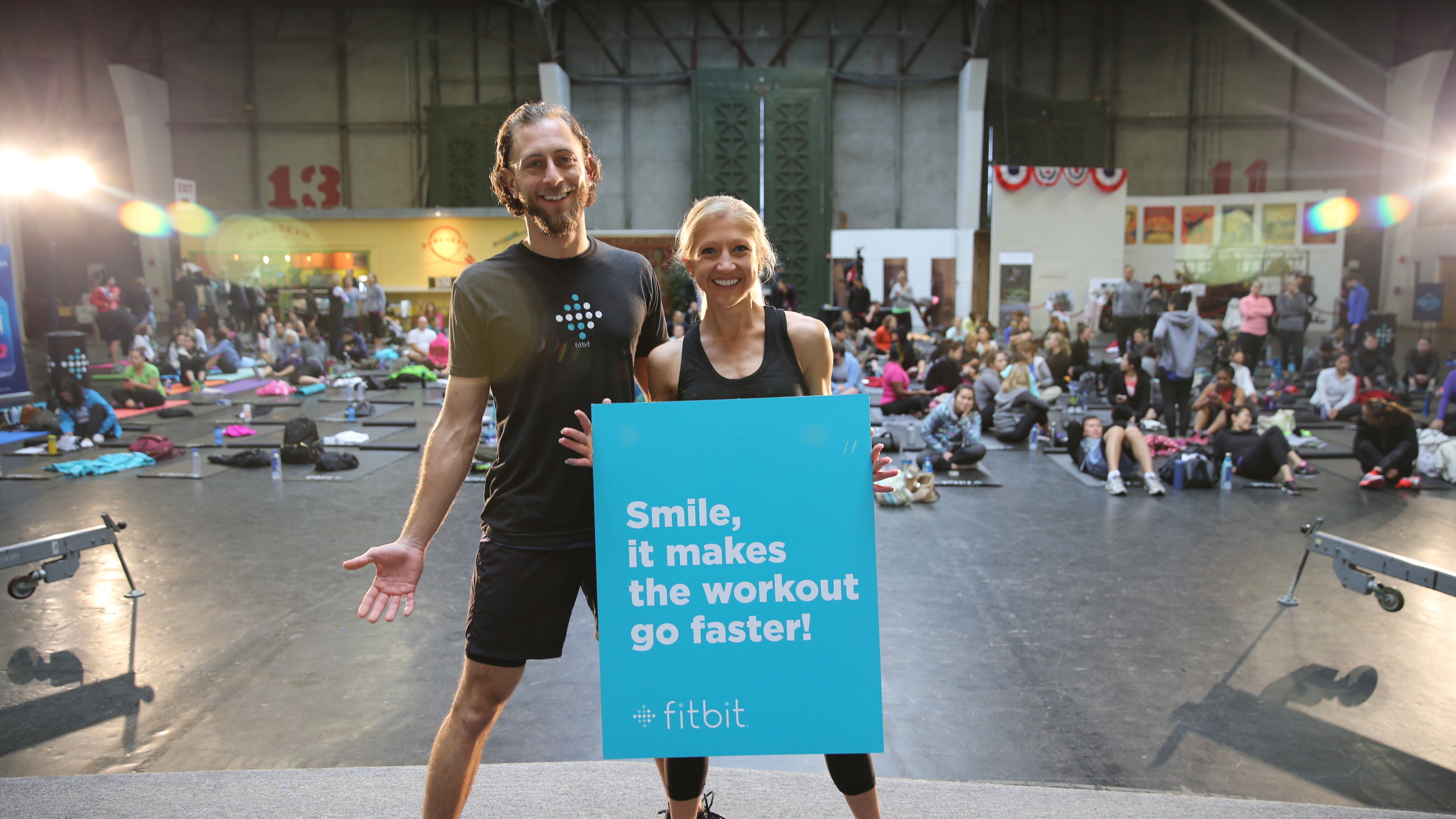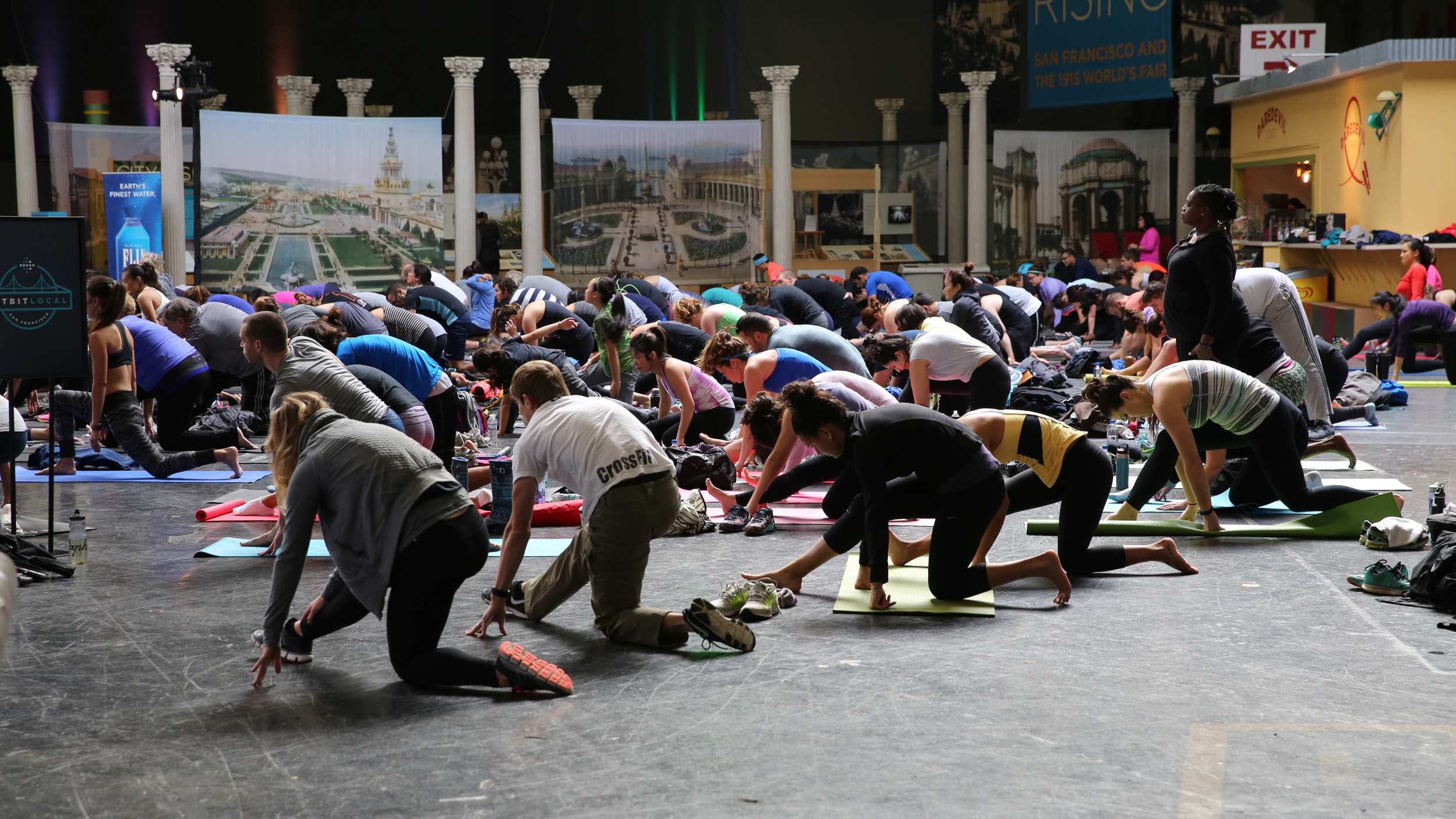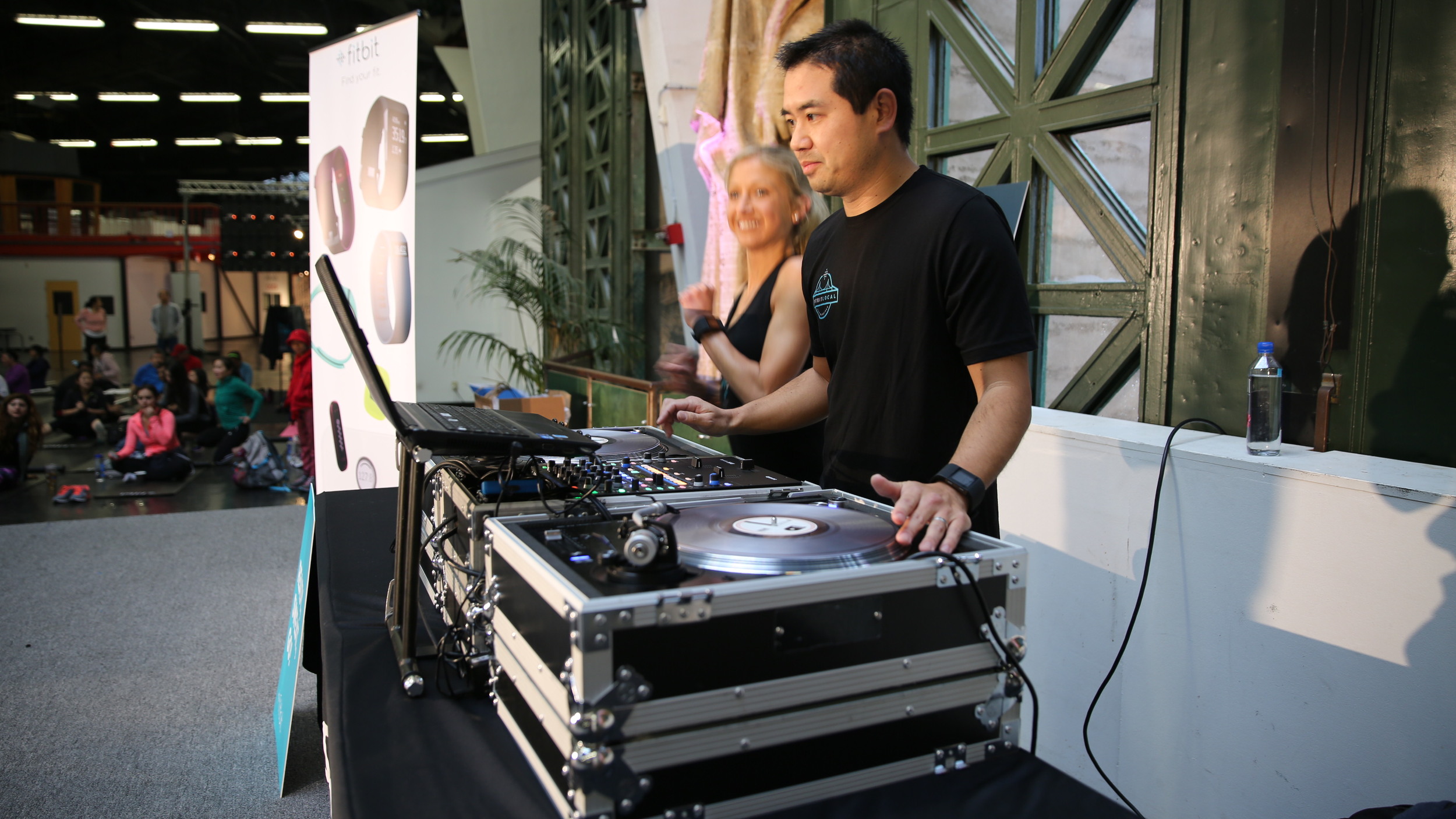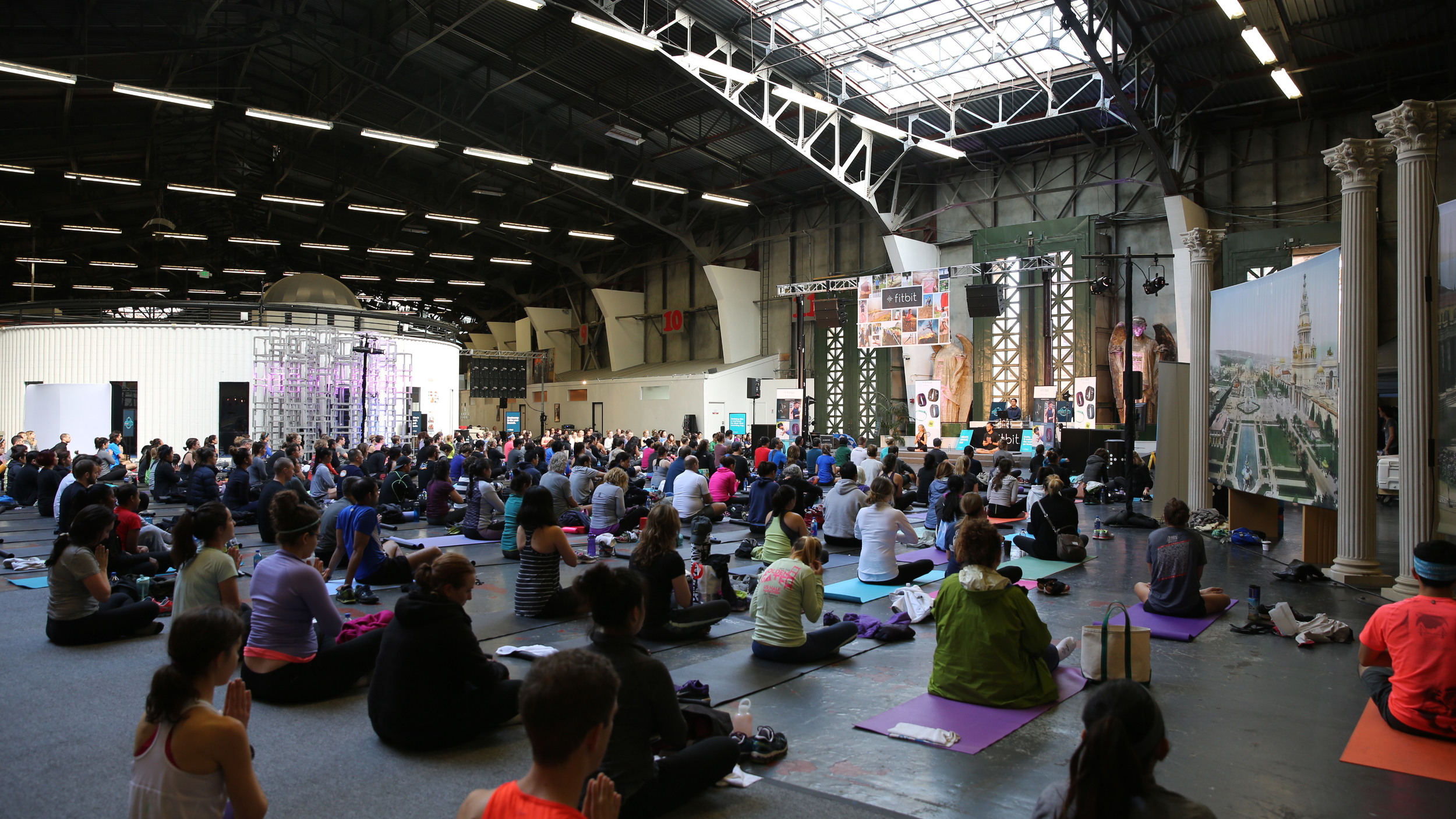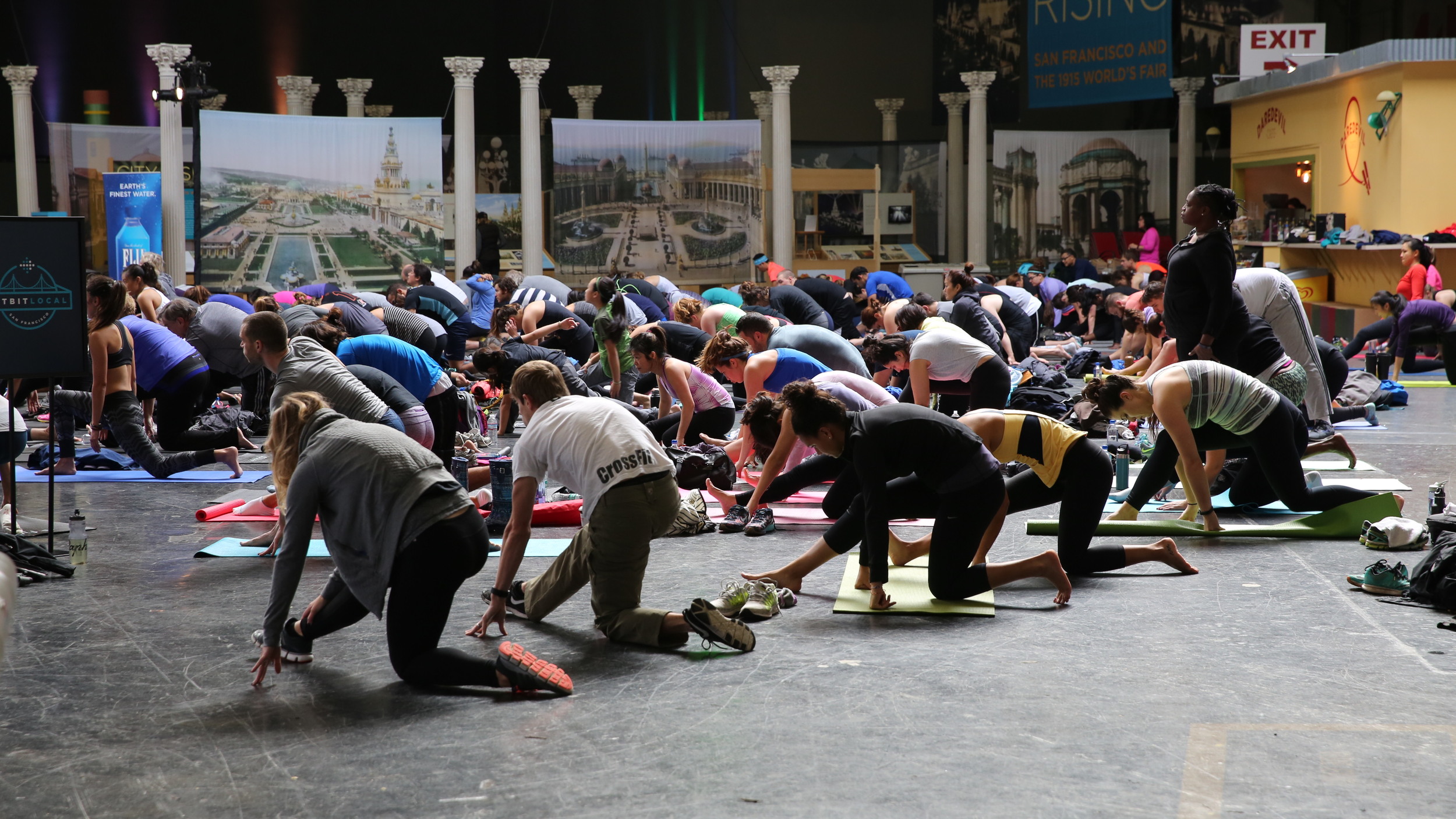 All photos are courtesy of Fitbit Inc.